LED Street Light Heatsink Aluminium Profile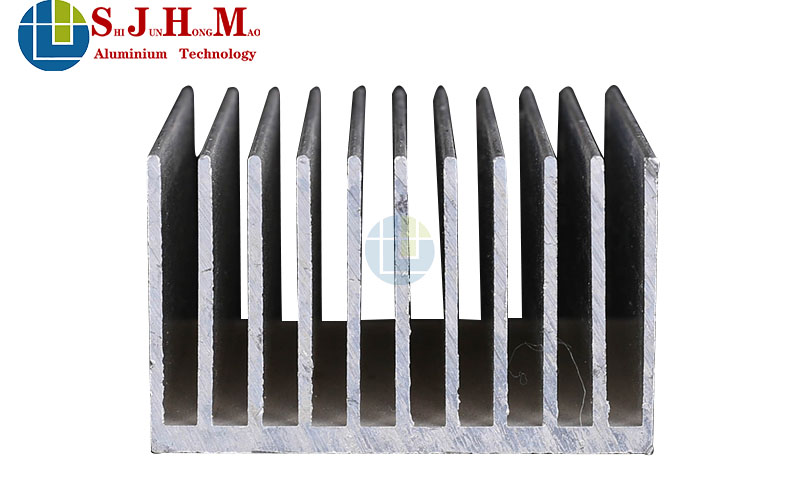 LED Street Light Heatsink Aluminium Profile
Material: AA6063 AA6061 AA6005 Or Custom
Temper: T6 Or Custom
Surface Finshing: Mill Finished, Anodizing, Electrophoresis, Powder Coating, PVDF Deep Processing, Precise Cutting, Drilling, Bending, Punching, CNC and Aluminium Profile Fabrication
Origin: Foshan China
Price Term: FOB ,CIF
Delivery Methods: Shipping, Air, Train
FOB Port: Guangzhou or Shenzhen, China
Payment Term: T/T, L/C
Aluminum is the most common material for aluminium alloy heat sink. Because of the nature of aluminum, aluminium alloy heat sink has high thermal conductivity which allows heat to pass through it quickly in order to help the mechanical devices and electronic products to reduce the temperature rise.
Aluminium alloy heat sink can be form as fishbone-shaped comb-shaped、round or oval-shaped、branching shape and others through extrusion. The shapes and dimension can be customized based on customers 'demand. Among those aluminium alloy heat sink,6061 and 6063 are the common alloys for extruding aluminium alloy heat sink and one of the most common surface treatment methods is anodizing in our factory. In addition to extrusions, Our company performs other secondary operations such as drilling, stamping and cutting according to your needs.
Generally, aluminium alloy heat sink are commonly used in circuit boards& PCB、electronic Instrument or electronic equipment、automotive equipment, NEV、commercial LED lighting,etc.
Specifications
ITEM: LED Street Light Heatsink Aluminium Profile
Product Material: National standard 6063-T5 high-purity aluminum alloy
Surface Treatment: Mill finish, anodizing, electrophoresis, powder coating, wooden color, fluorocarbon coating, polished, brushed, etc.
Coating Film Thickness: 8~25um for anodizing film, 40~120um for powder coating film
Product heat dissipation characteristics: Professional LED street light radiator kit design standard, high heat dissipation performance
Product life: National standard aluminum oxide profile radiator, no color change for 10 years
Packing Details:
Inside: Packed with protection film to protect the surface of each profile
Outside: Wrapped with hot shrink film and waterproof craft paper
Delivery Time: Die Tooling & Sample Testing: 7-15 days
Mass Production Completed: 15~25 days after samples are confirmed by the buyer
FOB Port: Guangzhou / Shenzhen / Foshan
Payment Term: T/T 30% for deposit and 70% for balance before shipping
Guarantee: Surface finish can be stable for 10~20 years for indoor usages
Product application: Circuit boards PCB、electronic Instrument or electronic equipment、automotive equipment, NEC、commercial LED lighting, etc.
Shipping Method: Ocean shipment, air shipment, land transportation and multi-transportation, etc.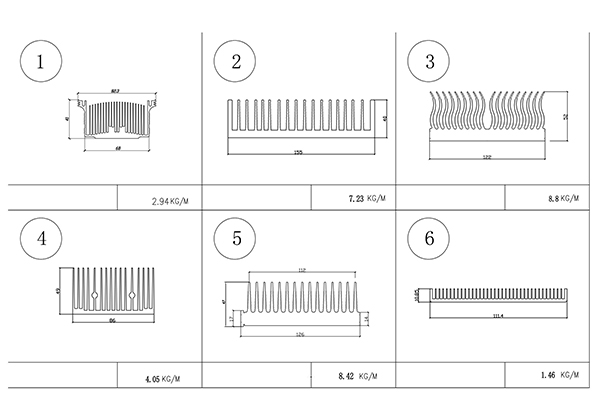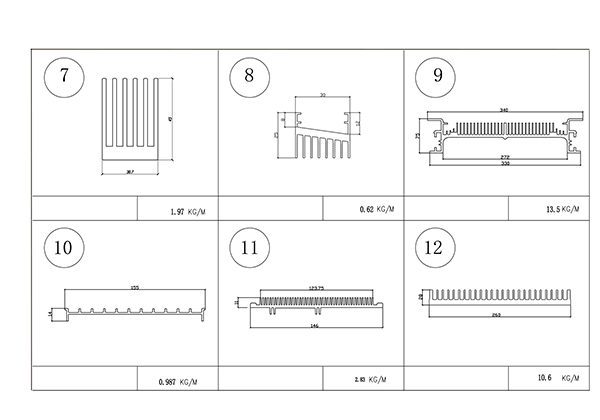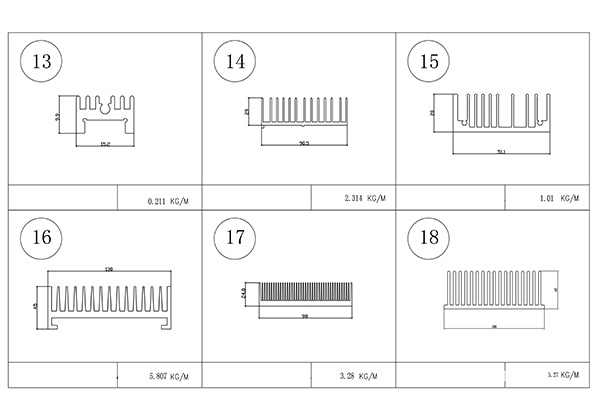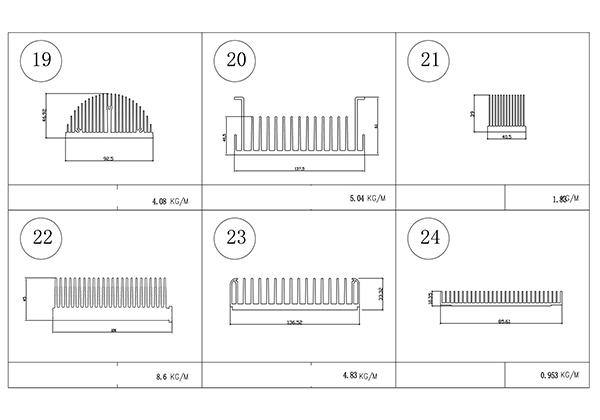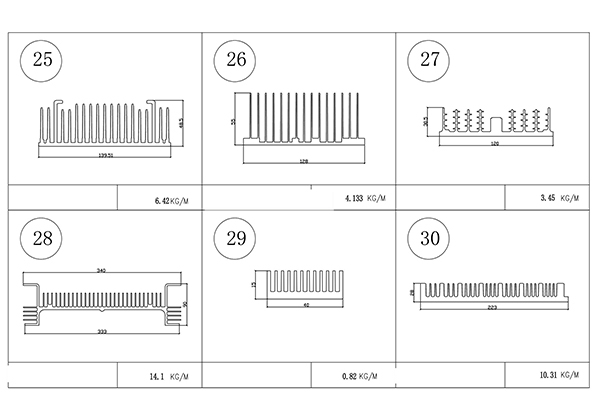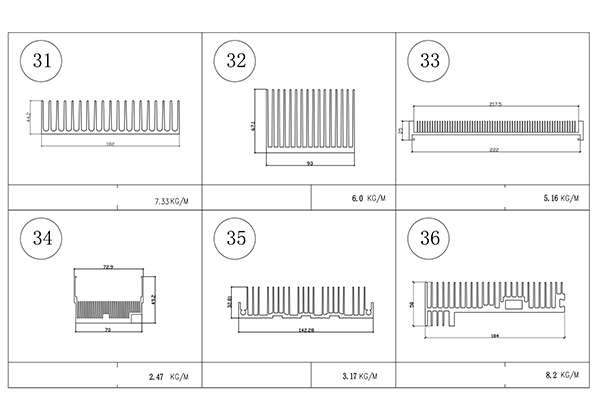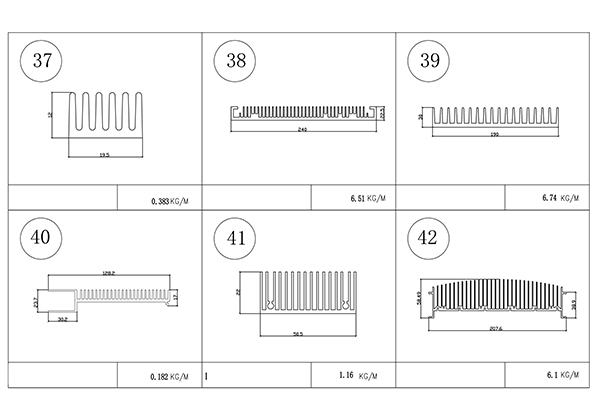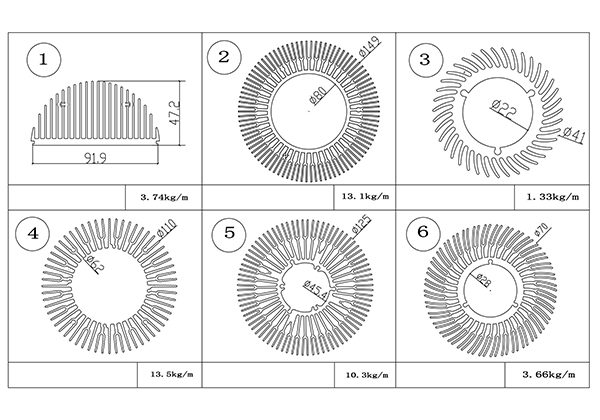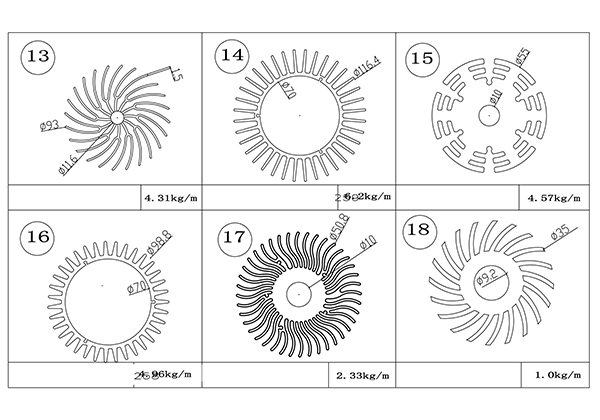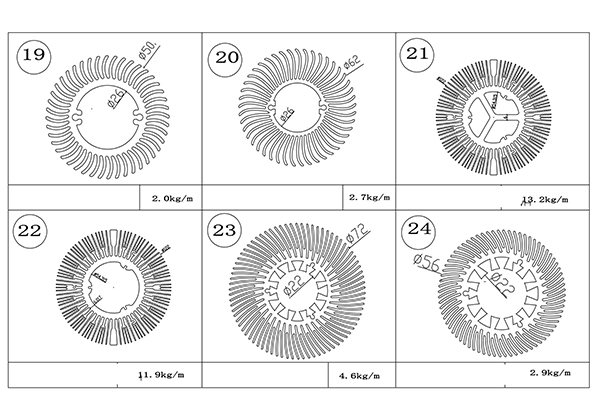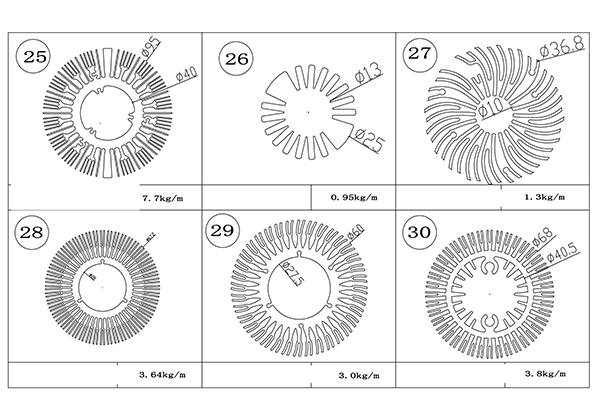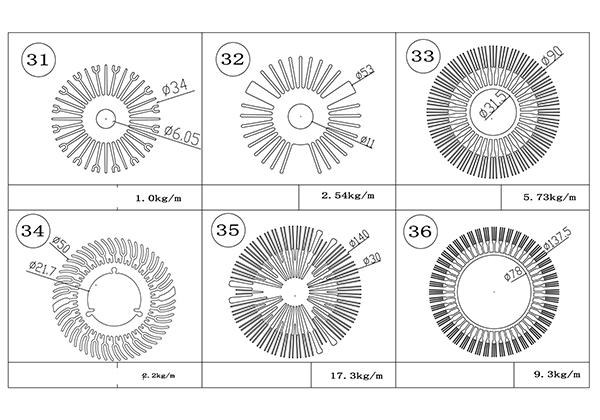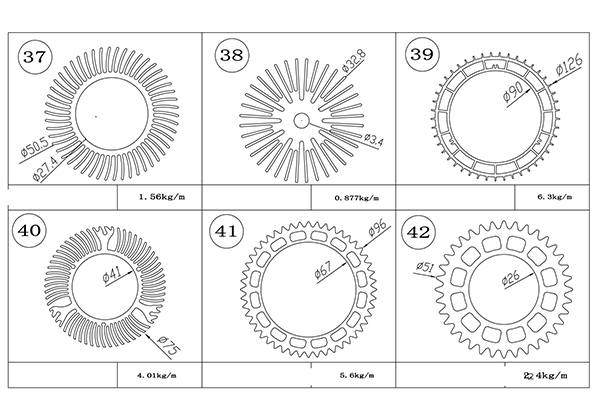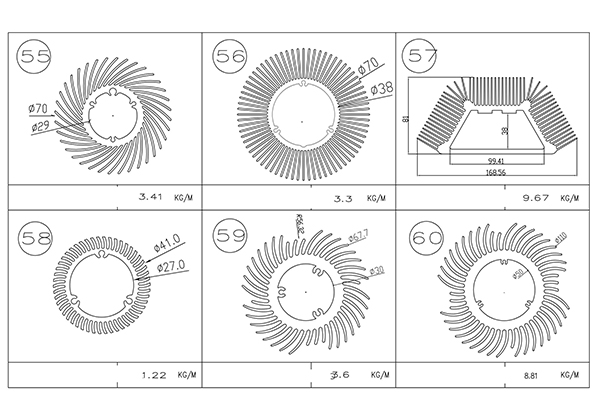 CUSTOMIZATION PROCESS

ADVANTAGE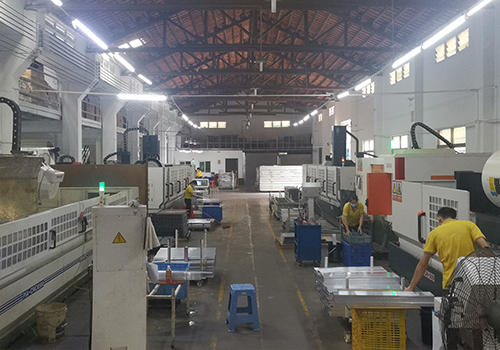 Expert in Customized Production of Precision Industrial Aluminum Profiles
Shijunhongmao is an enterprise integrating mold development, design, customization, product extrusion, aluminum profile deep processing, and surface treatment processing. It specializes in the production of LED street lamp aluminum profiles, electronic radiator aluminum profiles, furniture decoration aluminum profiles, and bathroom aluminum profiles. Advertising light box aluminum profile, new energy automobile aluminum profile and other deep-processed industrial aluminum profiles, supporting applications in a wide range of industries.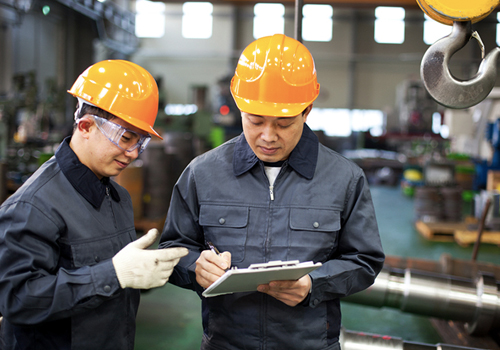 Senior Engineer Team, 24 Hours Customized Evaluation Feedback
Has a team of engineers with 16 years of industry experience, has the ability to develop various types of precision industrial aluminum products, keen market sense, innovative design concepts, and can meet the product process and quality requirements of various industries according to the drawings provided by customers. 24 Quickly complete customized solutions within hours.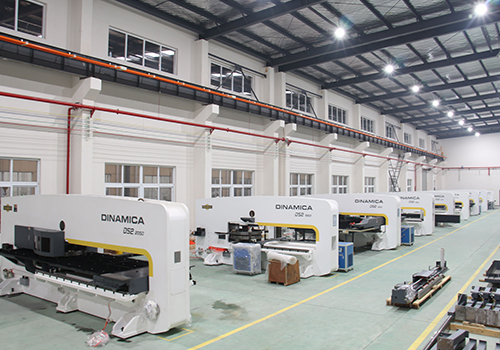 Intelligent Precision Equipment, High Productivity
It has 15 precision aluminum extrusion production lines such as 600T, 1000T, 1800T, 2500T, 3600T, 5000T, 6000T, 10000T, etc., which can produce flat products with a width of 700mm and round products with an outer diameter of φ500mm. 60 sets of precision deep-processing production equipment, 100% testing procedures, systematization, standardization, and process, strict implementation of ISO international production.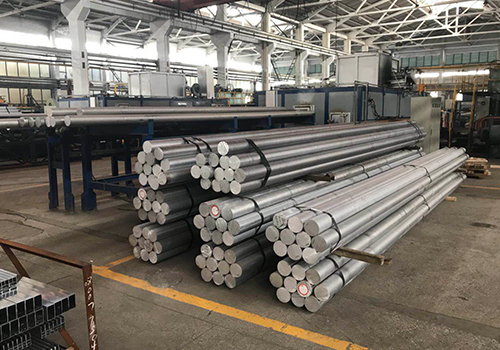 National Standard AA Pure Aluminum Material, Quality Assurance, Exported to Europe and America
Shijunhongmao has strict standard requirements for product quality. It selects national standard AA grade pure aluminum and purchases a large number of applicable grades of aluminum profiles according to customer needs. The raw materials have passed ROHS, CE, PSE and other testing certifications to ensure product quality from the source. The excellent product quality sells well in many places at home and abroad, and has won unanimous praise from 3000 customers.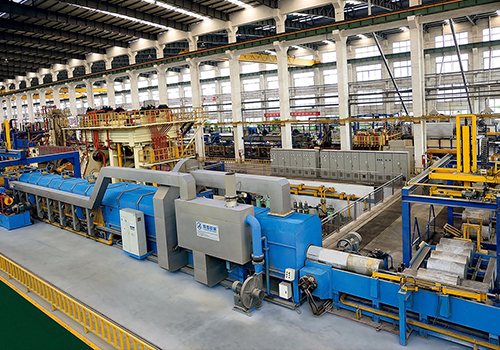 Efficient Supporting Capabilities of Industry Resources
As the source manufacturer of industrial aluminum profile products, our company has 16 years of rich resources in the industry. It has a wide range of products and services and can meet the specific needs of customers. Professional engineering and technical personnel participate in the procurement process. Quality assurance reduces costs, and there is no intermediate price difference. Maximize the profitability of customers.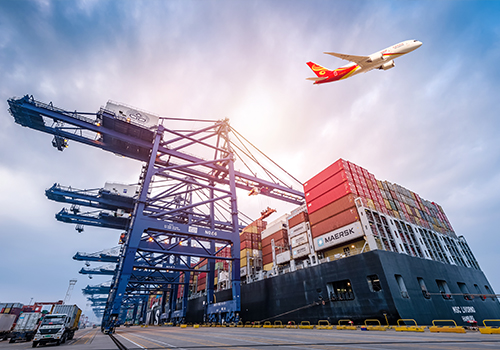 One-to-one Customer Service Docking, Delivery on Time
A systematically trained customer service team responds quickly to customer problems 7*24 hours, provides customers with reasonable solutions before sales, solves customer problems patiently during sales, and follows up product problems online at all times after sales, and immediately places orders for production, 7-15 Fast delivery every day, to ensure that customers have no worries about purchasing.
CONTACT US

Foshan Shijunhongmao Aluminum Technology Co., Ltd.
We are always providing our customers with reliable products and considerate services.
If you would like to keep touch with us directly, please go to contact us